Meet our Chief Technology Officer (CTO), Danny Malone. Danny brings a broad base of technology leadership experience to RACELAB from across many vertical industries, from transport, banking, logistics, and now wagering solutions. Originally a technology specialist with an interest in business, Danny is now focused on delivering business leadership supported by technology skills.
The CTO role covers technology strategy, operational management, product management, driving innovation and agility with a focus on improving customer value.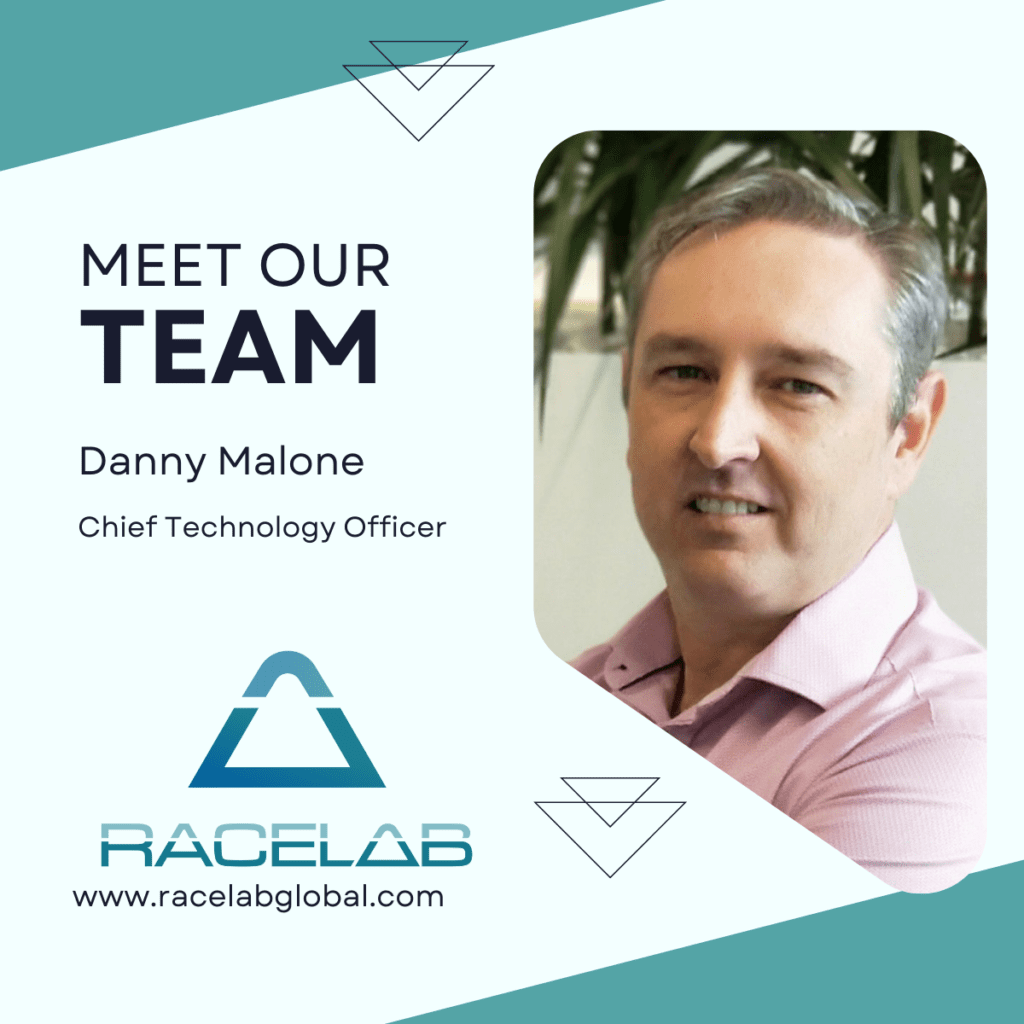 "Working at RACELAB is exciting because of the dynamic nature of the company and its agility in the technology space. I bring my years of experience in customer focused work and finding interesting solutions to customer problems to the role. Business acumen is important as the CTO; how to apply solid business knowledge to technology solutions. It's the reason I did an MBA to bring together both technology and business skills and become a leader in this space. There is a great product setup at RACELAB, and by applying innovation and discipline to our products, we can grow and scale up, which is a fascinating transition time for the business."
RACELAB provides intelligent data services and turnkey software solutions to wagering providers and sportsbooks around the world. ProFORM Informatics creates racebook data with enhanced informatics to provide accurate 'real time' information that enables wagering providers to grow turnover and customer engagement; while RACELAB's fixed odds pricing services is power by proprietary Odds Engine technology which allows for accurate, real-time sports book operations and liability management.